August 25, 2017
It's only day two in Denmark, but I already know I'm in the right place.
The quest to get my keys and find my dorm yesterday was a bit chaotic due to my limited knowledge of public transportation and my total inability to speak Danish. After a while of wandering around in a sleep-deprived stupor and dragging two suitcases behind me on the cobblestone sidewalks, I found my dorm, rather my container, and took a well needed 12-hour-long nap.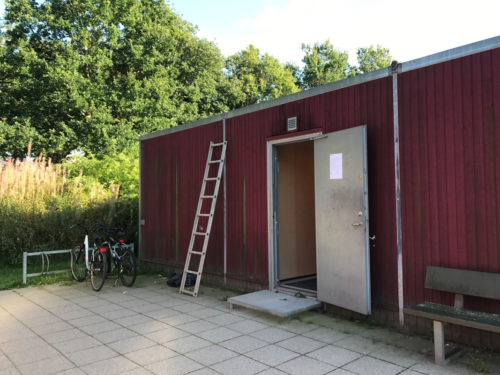 Today was the first adventure day in Copenhagen with some other exchange students from the University of Wisconsin-Madison – Hannah and Alec – as well as some new friends – Alysée from France and Himanshu from India!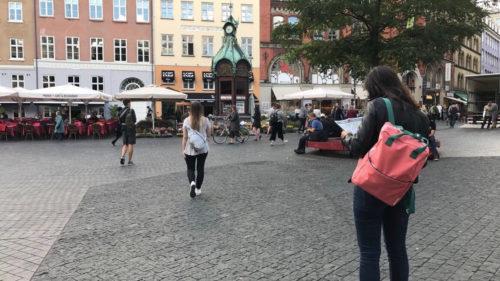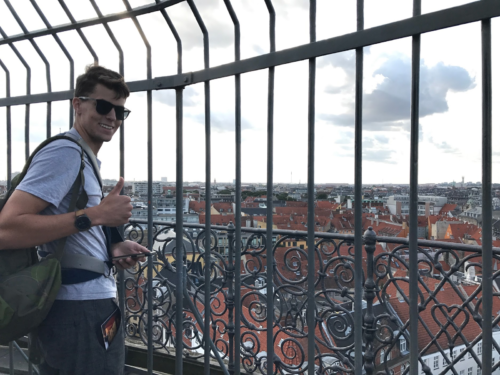 I cannot explain how in love I am with the vibes of this city. So many people wear dark clothing, (I fit right in!), which contrasts well with the colorful buildings, bikes and personalities surrounding me.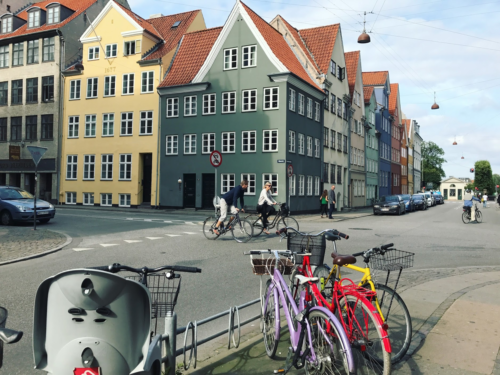 I am looking forward to more adventures in the future as my trip has only just begun!
August 26, 2017
The jet lag is still very real. In the past, I have traveled a lot and have always been fine, but for some reason the seven-hour time difference is not being kind to my body. I know I will adjust eventually though!
On a more positive note, I had such an amazing day with new friends from all over the world! I met Robert and Andi who are from Germany; Anant, Athish and Himanshu who are from India; Sam and Alejandro who are from Mexico; and Alysée and Tristan who are from France.
I've enjoyed getting to know all of these individuals and it is such a fun experience to discover all the differences and similarities between our cultures. And yes, I've gotten many comments on the wonder that is American politics…yay.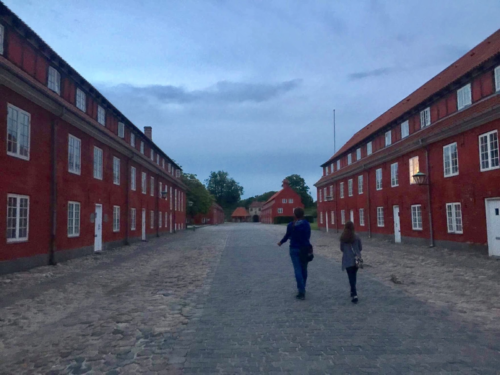 It still doesn't feel real that I'm here. I must be dreaming, right?
September 1, 2017
Want to hear something crazy? I've already been in Copenhagen for over a week. It feels like I've been here for months… in the best way possible of course!
This past week was orientation for all exchange students at Denmark Technical University and my goodness, was it amazing.
I've become such good friends with my "buddy group" of 11, as well as many other fantastic individuals I met throughout the week. I was blessed with a great group and buddy – shout out to you Peter – who were all very welcoming and eager to have fun in a new country.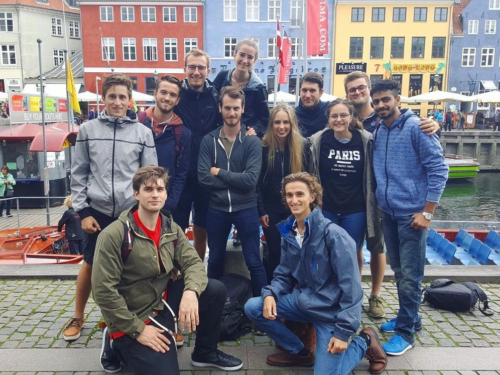 Tonight there was a dinner for some scholarship recipients where we got to cook for ourselves. We made traditional Danish open-faced sandwiches, known as smørrebrød, and a buttermilk dessert, known as koldskål. It was all super tasty! I was very happy to share this experience with some of my fellow Badgers.
Overall, it was a great week filled with exploring, dancing, new languages, foosball and blossoming friendships.