From swimming in 36-degree glacial water to riding a train through fields of Dutch tulips, the past month has been packed with new adventures. At the end of March, I made another round through the entire southwest coast of Iceland, including the Golden Circle area. During Easter break, I ventured off of the island for the first time since January and toured through Dublin and Amsterdam.
While I had previously seen some of the sights on my most recent Icelandic excursion, it was amazing to see everything coated in snow this time around. I first made another loop around the Snæfellsnes Peninsula, followed by a trip of Iceland's "Golden Circle" of geothermal activity, and then a round along the south coast and the Reykjanes Peninsula. I made my first trip to the Blue Lagoon, a geothermal hot spring with steaming, blue, mineral-rich water.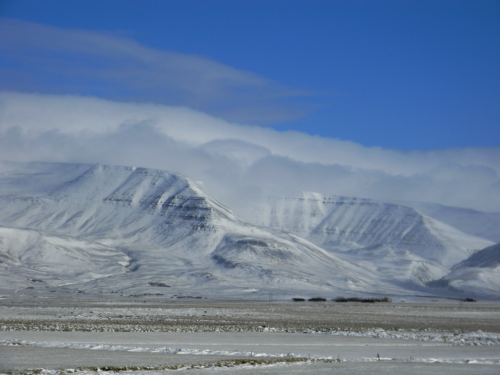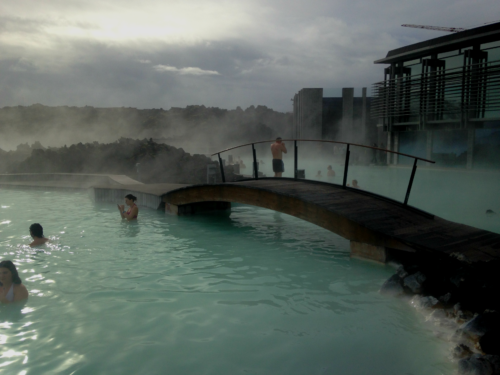 Arguably the most exciting thing that I have done in Iceland so far is snorkel in Þingvellir National Park at the heart of the Golden Circle. The national park is characterized by a rift valley where the Mid-Atlantic Ridge is seen from land. The Silfra Fissure was formed from this divergent boundary and has since filled with glacial meltwater from Langjökull, a glacier near the center of Iceland. It is some of the clearest water in the world, and tourists can snorkel "between the continents," which is exactly what I did. The dry suit made the frigid water bearable, and I floated down the fissure for about a half hour.
(Photos below courtesy of Iceland Advice Snorkel Silfra Tours)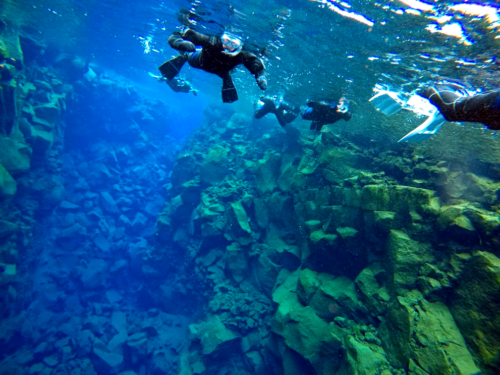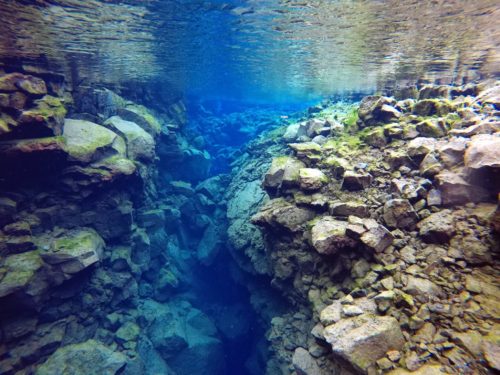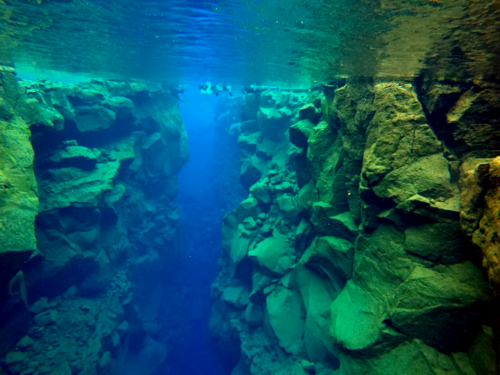 After wrapping up a few of my classes, I barreled into Easter break mid-April with a quick flight to Ireland. I spent three days exploring Dublin, which included Phoenix Park, St. Patrick's Cathedral, the Guinness Storehouse, the Dublin Castle and Trinity College. The trip ended with an excursion to Howth, a coastal suburban village outside the city with beautiful hiking paths and walks along the pier.
From Dublin I flew to Amsterdam for the second-half of my vacation. The city itself is beautiful and extremely well laid out, with the centrum surrounded by rings of canals. It is very easy to navigate and walk around, but biking is extremely popular as well. In the city, I spent time at the Anne Frank House, the Van Gogh Museum, Vondelpark, Keukenhof tulip gardens and took a boat tour through the city's canals. I stayed in a sustainable eco-lodge in a Dutch suburb named Laren for the first two nights and then spent my last night in a hostel in the heart of downtown, near the Red Light District. My last month abroad will surely be filled with even more new adventures, and I can only hope they will all be as informative, fun and picturesque as my experiences through March and April.