I have made so many international friends from my AIESEC exchange. Right before they left, I always asked them to describe Peru to let them reflect on how they feel about this country. After collecting everyone's ideas, I decided to use these three phrases to represent how we think about Peru: diverse, not-so customer friendly and delicious.
Diverse
Peru is divided into three regions: the coastal region by the Pacific Ocean, the highlands on the Andes Heights and the jungle on the Amazonian Jungle.
Different regions have different religions, foods, weather and activities. I didn't go to the Amazon because I didn't get the yellow fever vaccine beforehand, but I have had so much fun in the two other regions.
I surfed and did the sand-boarding in the Coastal region.
I have hiked for six hours and experienced altitude sickness in the highlands.
I have seen the magnificent masterpiece, Machu Picchu, and witnessed the impact of religion on Peru.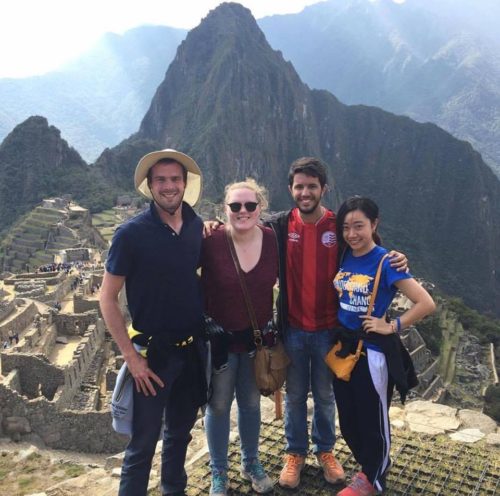 I have worked with Peruvians who can speak English and have hugged little girls who earned money by taking pictures with visitors.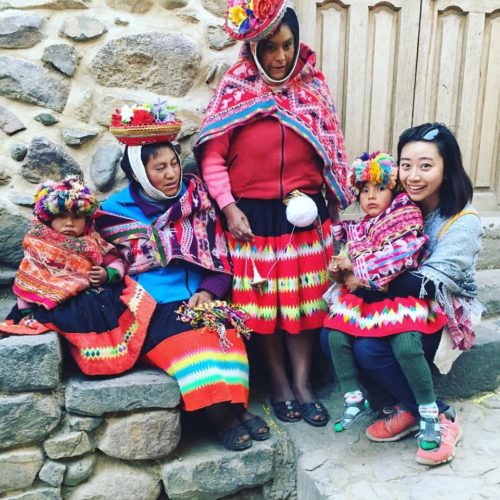 I have seen how Japanese immigrants built the infrastructures in Peru and how Chinese immigrants strengthened the economy through the supermarket and restaurant business.
Not-so customer friendly
There are services we received that were customer-friendly, but they were usually lofty places. In general, we think the service industry in Peru is not so customer-friendly.
1) Airport
My luggage got delayed, and I did not get it until my fifth day in Peru. On the second day I arrived, they said it was too late to go to the airport. On the third day, they did not call again when I missed the call. On the fourth day, they hung up the phone because of the bad signal. When I called back, it was machine voice. Eventually, on the fifth day, I came to the airport and picked up my luggage.
2) Train/Bus
When we bought the ticket from Lima to Cuzco, we had a hard time making the purchase. The bus/train ticket was not available, but the time spots still appeared on their website.
3) Taxi
After we came back from Huaraz to Lima at 6 in the morning, we could not find a taxi driver who was willing to take us to La Molina (a two hour drive). Even though we said we were willing to pay for more, they did not want to (probably because of the traffic).
4) Restaurant
The fast food restaurant Bembos is Peru's national McDonalds. However, it is not actually fast at all. There are always long lines for cash payment, and nobody is on the card-only cashier. A lot of times, the cashiers are the people who make the burgers, so you can always expect long wait times.
Delicious
1) Food, like Ceviche, Anticuchos (beef heart) and Lomo Saltado
Special food: Cuy, Alpaca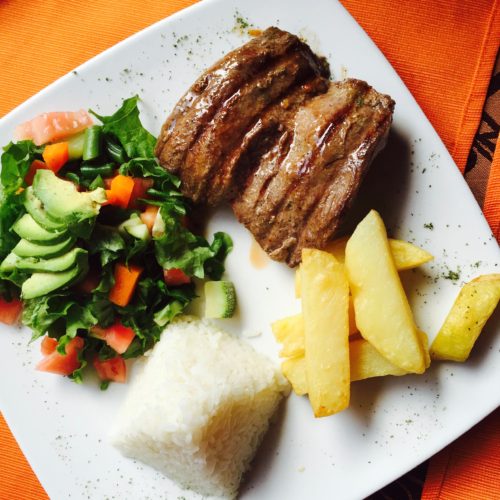 2) Drink, like Chicha and Pisco Sour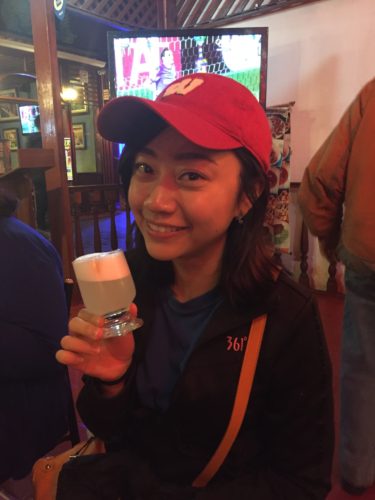 3) Dessert 
I hope this blog gives you a better understanding of Peru. In general, Peru is an incredible country to visit. The food and all the exciting activities will surely win you over.