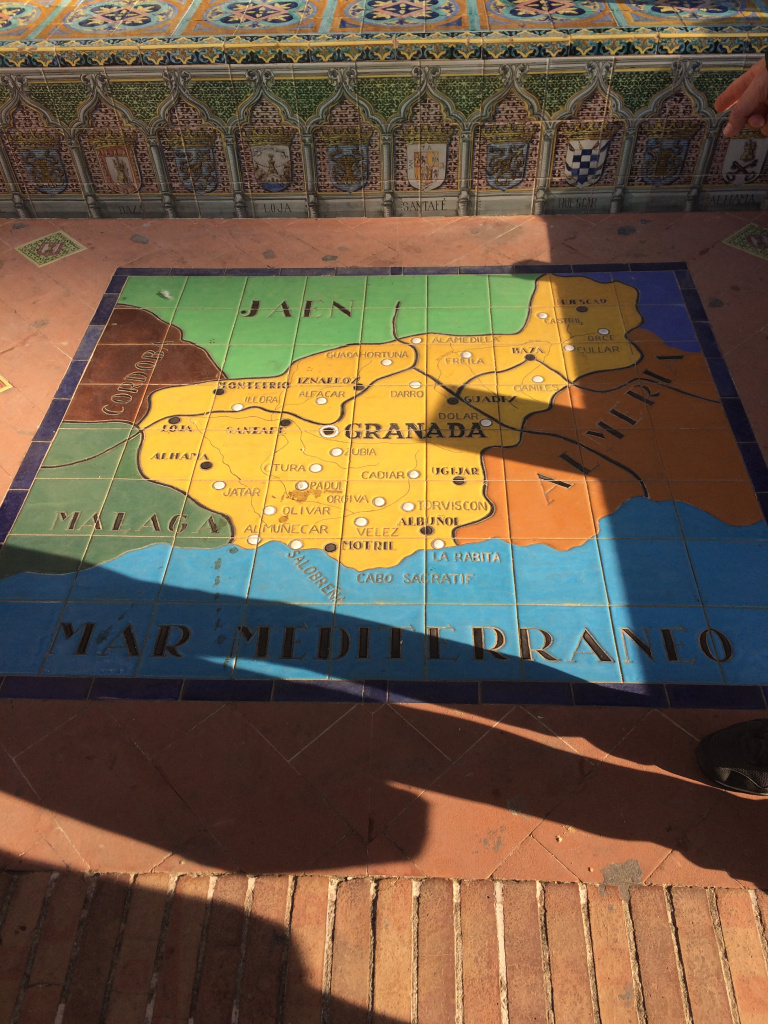 ¡Hola! After finally finishing my two-week intensive session, Historia Cultural (Cultural History), I finally began real classes today! Whenever I start classes again I always flash back to this scene from Finding Nemo…
Half of my classes this semester are at CIEE, while the other half are at the Universidad (University) here, so I finally got to explore this Hogwarts-like building today: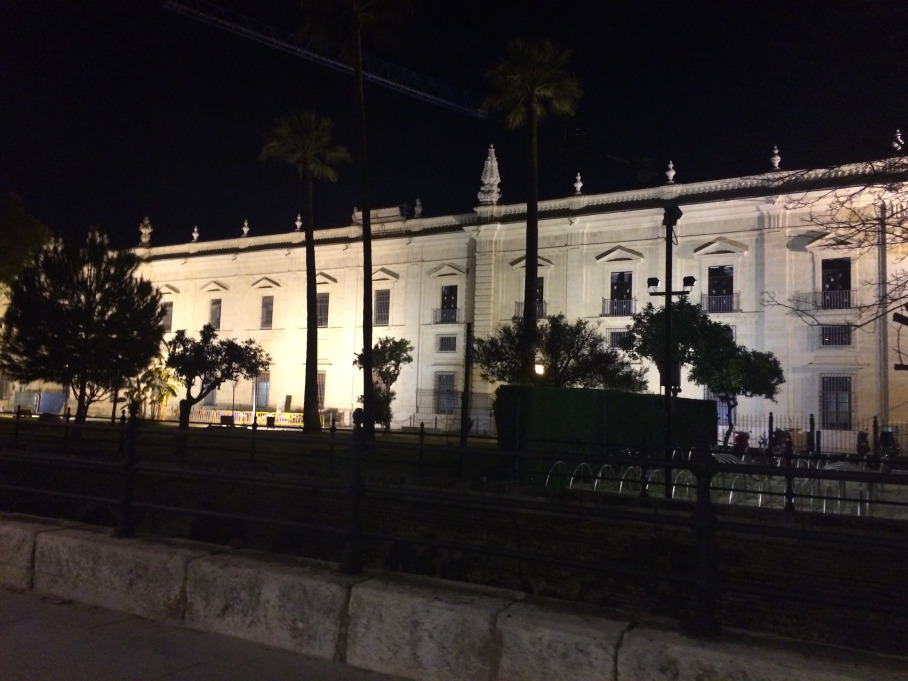 Here are my classes for this semester:
Traducción: Teoría y Práctica (Translation: Theory and Practice)
España una Mirada a Través del Diseño (Made in Spain—an advertising class!)
El Vino en España: Historia, Cultura y Economía (yes, that does say "Wine in Spain")
Literatura y Cocina: Escribir, Leer, Cocinar (Literature and Cooking: Writing, Reading, Cooking)
I heard a rumor that for the "Wine in Spain" class our professor takes us out one day to drink wine… can't say I'd be opposed if it were true 🙂 I also found out that during my cooking class there are six days where we actually get to cook Spanish food!
I'm excited for my upcoming classes, especially after a busy two weeks. For my class last Friday, we had to turn in a final paper discussing sites that we visited during our morning trips to places throughout Sevilla. Here are two that I both enjoyed and included in my ensayo (essay):
El Museo de Bellas Artes:
This museum was originally built in the 16th century but wasn't used as a museum until the 19th century, after Spain went through a period of desamortización (a time where they converted religious buildings into buildings of public use). The salas (rooms) in this museum are chronicled in such a way that the art changes with time. Here are some interesting pieces inside: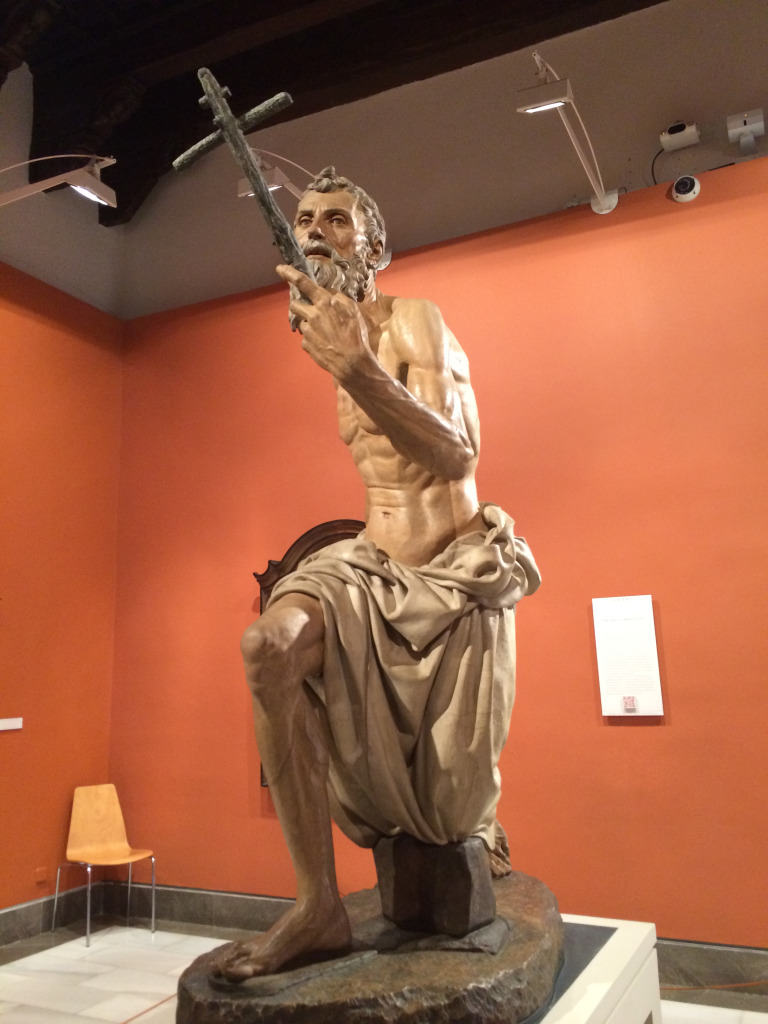 This is the sculpture "San Geronimo" and it was made during the Renaissance. During this time, there was a focus on realistic looking subjects and telling the stories of the Church.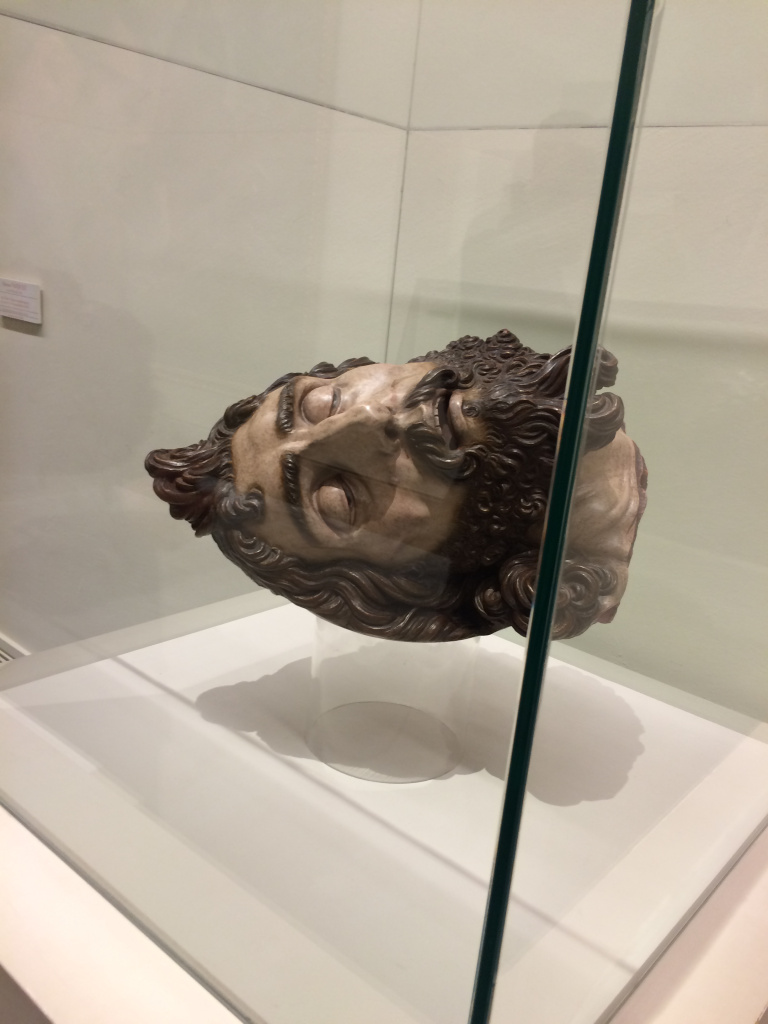 Above is the "Cabeza de San Juan Bautista." I wish I knew more about it…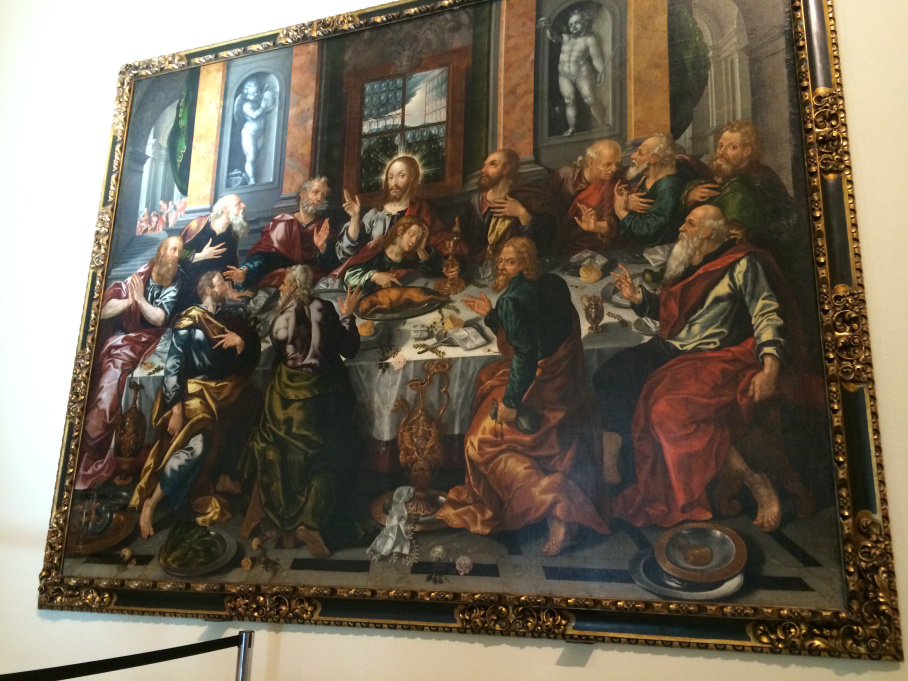 Above is a version of "The Last Supper," a famous biblical scene.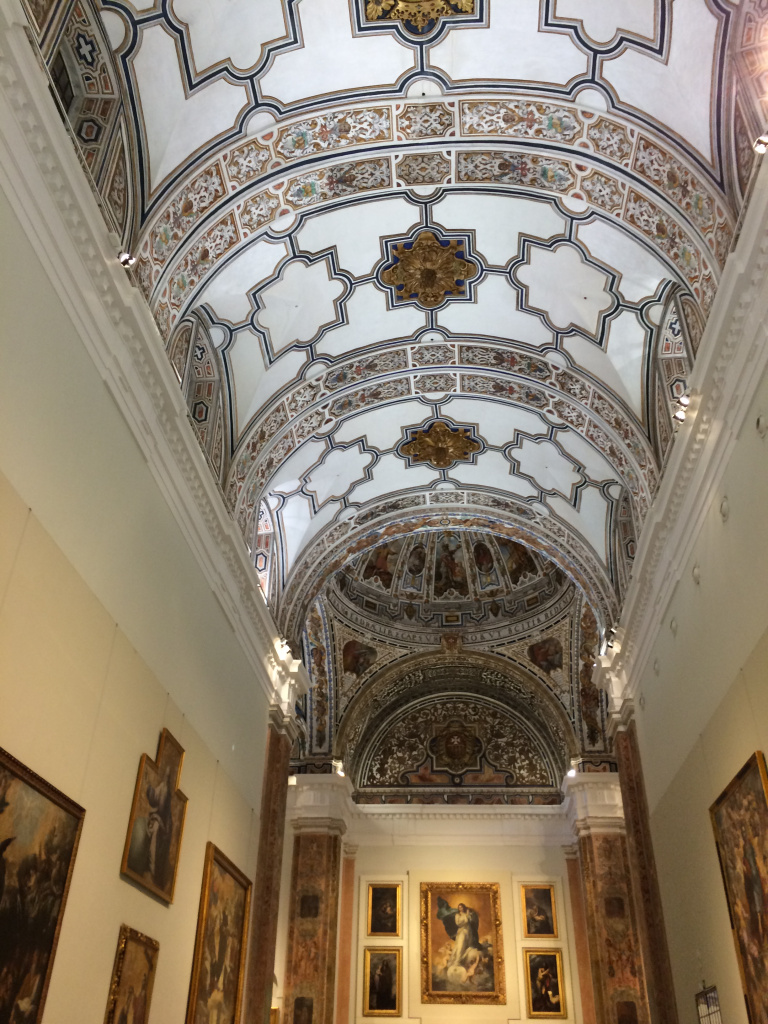 The halls and ceilings of the museum are incredibly ornate and beautiful. While our group was visiting, a group of grade school-aged kids came in and laid on the floor to look at the ceiling. I love that the museum is art itself.
La Plaza de España:
I visited this plaza the first week, and it will always be breathtaking. The architecture that makes up this site, Regionalism, is unique because it is made up of many influences from the surrounding area. For example, the azulejos (Spanish tiles) are of Moorish stylings, while the columns and arcos de medio punto (half-circled arches) are from the Roman era.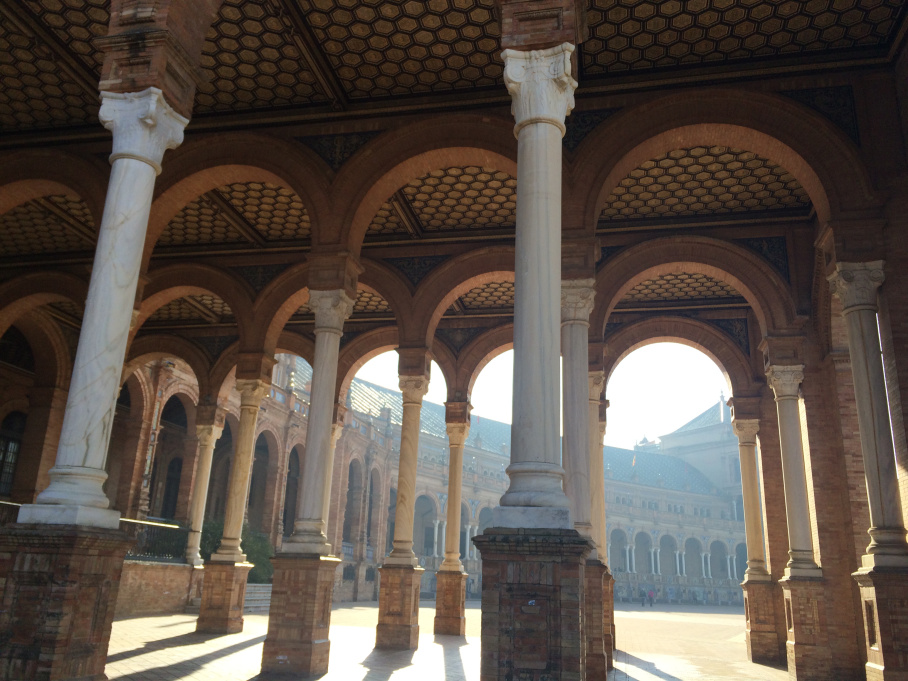 There are also spots throughout the plaza dedicated to the large cities of Spain. Here is a picture of Granada, which represents the last of the Moorish Empire before it fell to Los Reyes Católicos (the Catholic King and Queen) in 1492. The picture facing us depicts the scene in which the last Moorish king (left) is handing over the city keys to the King and Queen (right):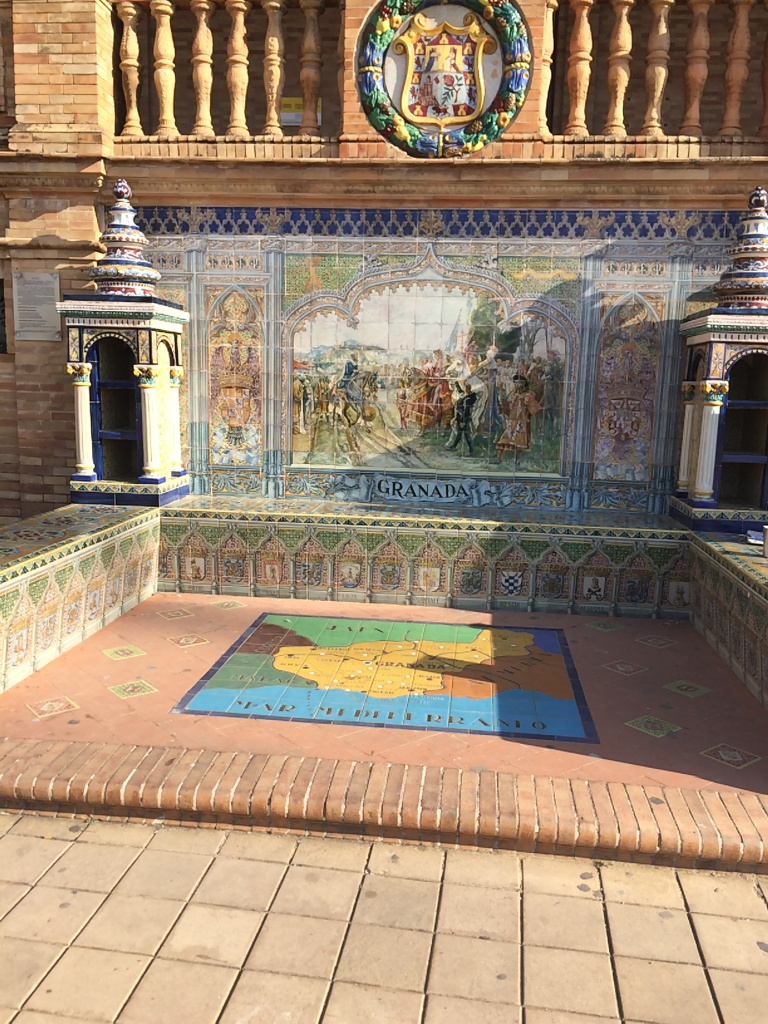 The plaza was opened to the public in 1929 during the Ibero-American Exposition, and it was built in the shape of hug as if always greeting extranjeros (foreign travelers) with open arms. For now, it's a popular tourist attraction and a place for Sevillanos to hang out. Also, fun fact: part of "Star Wars" was filmed here.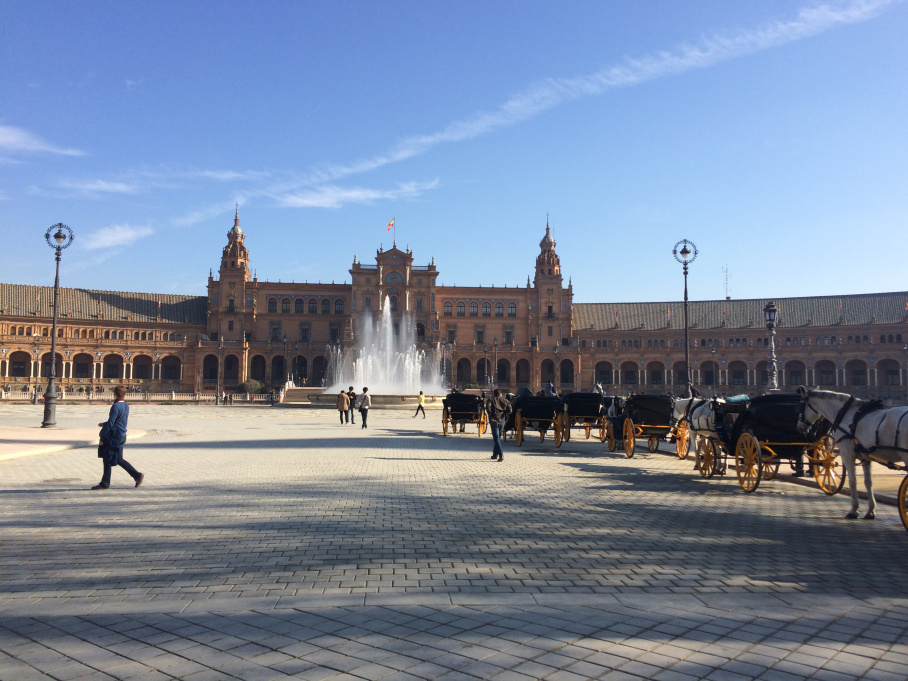 Last but not least, before we made it to the plaza we got to view this statue in the nearby park, Maria Luisa: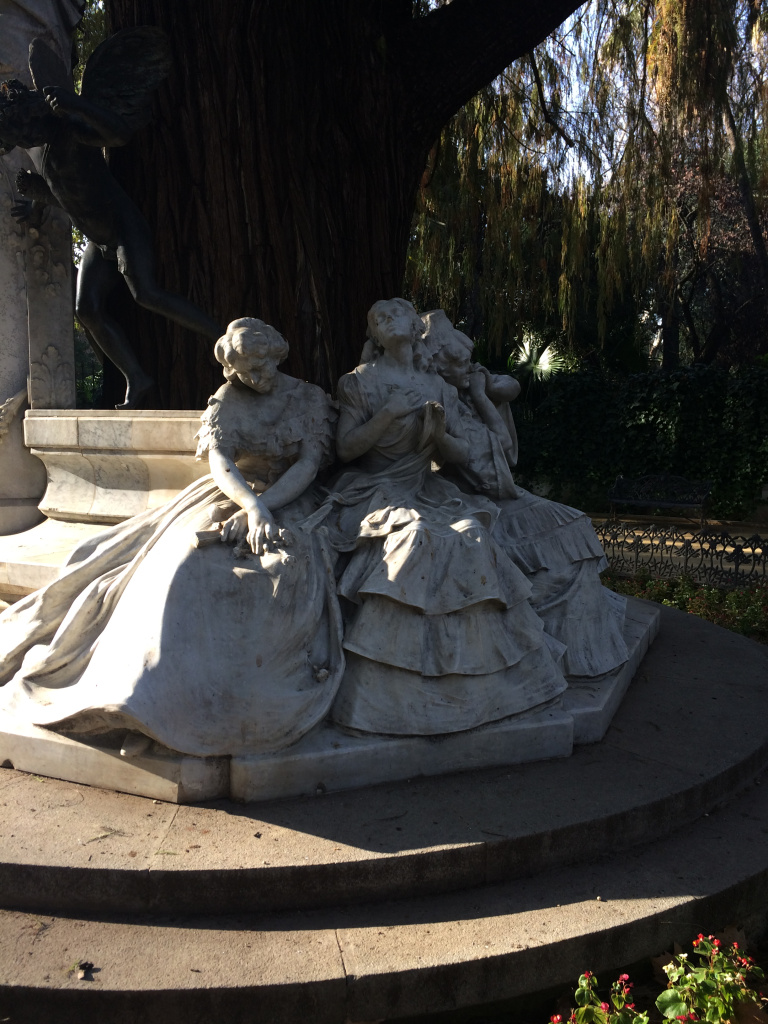 Overall, I was quite fortunate to take a class that has not only taught me history, but showed me it as well. Here's a group photo of my class: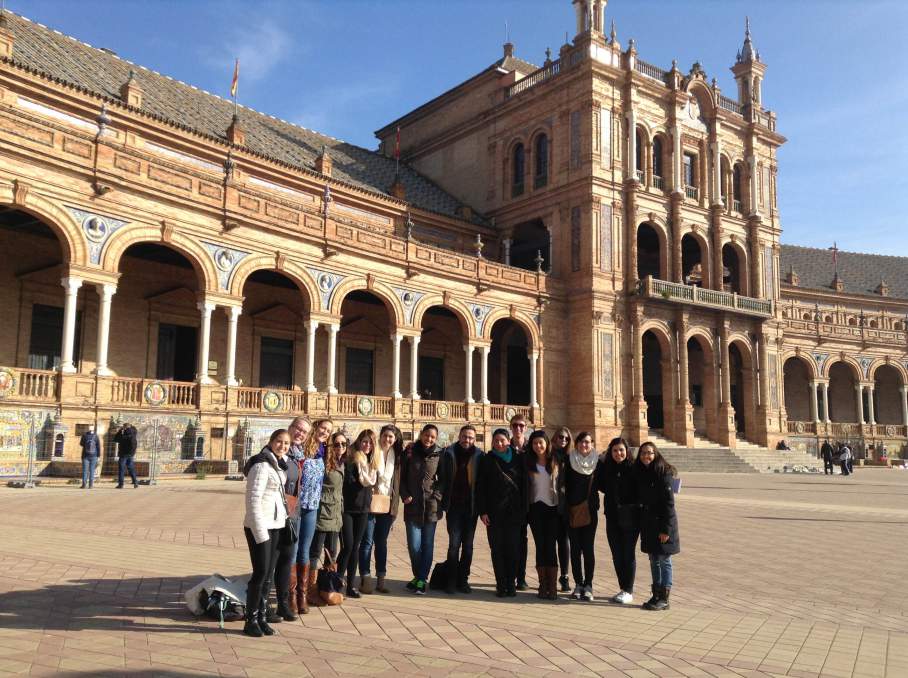 I need to get to bed, but I'll post more on my weekend trip to the coastal city Málaga soon! ¡Hasta luego!