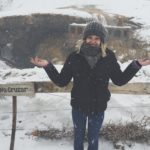 Ruth Brandt, Editor in Chief
Ruth is a junior studying Strategic Communication, Spanish and Political Science. During the past few years, Ruth has visited Peru and Mexico, and she spent two months volunteering in Argentina last summer (i.e. the best two months of her life). This spring, Ruth hopes to study abroad in Spain. When she's not planning her next adventure, Ruth enjoys writing, binge-watching Shameless and taking naps.
Sophia Dramm, Editor in Chief
Sophia is a studying Journalism and Mass Communication with an emphasis on strategic communications. She studied abroad in London in spring 2017 during the best semester of her life, and is still in denial that she had to leave. Her dream is to live and work in London again some day. When she's not thinking about London, Sophia enjoys dancing, listening to music and watching Game of Thrones.
Sheila Griffin, Marketing Director
Sheila is studying Marketing and Risk Management and Insurance. She has always loved to travel and spent the summer of 2017 in Dublin, Ireland doing an internship program. Sheila enjoys running, spending time with friends, and having The Office play in the background of her life.
Rachel Pope, Editor
Rachel is a senior studying History and Communication Arts with a certificate in German. In the spring of 2016, she studied abroad in Utrecht, Netherlands, and left a little piece of her heart every quintessentially Dutch place she visited. When she's not dreaming of traveling the world, she is reading a book or binging a new TV show.
Megan Otto, Editor
Megan is a Journalism and Mass Communication major who returned from studying abroad in London in spring 2017. One of her favorite opportunities while abroad was exploring new cities in new countries, and her favorite way to do so was by talking with the locals. Whether it was talking to a woman in a bakery in Paris or a retired school teacher in Barcelona, Megan learned so much more about the countries she visited by from the people there than any other way.
Paige Strigel, Editor and Staff Writer
Paige is a sophomore studying English Literature and Journalism. She caught the travel bug during a trip to Italy in high school and has been planning trips ever since! Her next adventure will be solo backpacking in Scotland this spring, and she plans to study abroad next year, but in the meantime she loves figure skating, yoga and cooking.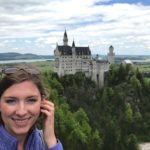 Emma Liverseed, Staff Writer
Emma is a sophomore double majoring in English and Spanish. She's super excited about working with Souvenirs because it combines her two favorite activities: writing and traveling. Whether it's a visit to the Wisconsin northwoods or a trip to the Italian coast, any travel is good travel, according to Emma.
Allison Streckenbach, Staff Writer
Allison is a junior majoring in International Studies and Human Geography with a certificate in European Studies. She studied abroad for a month this summer in Rio de Janeiro and plans to study abroad this spring semester in Leeds, England. Previously, she has spent time in Costa Rica, Nicaragua and the Dominican Republic working on her Spanish. Allison's bucket list includes crossing off each natural and manmade wonder of the world. In her free time, she likes to use Duolingo, take naps, try new recipes and daydream about owning a pet hedgehog.
Megan Janssen, Staff Writer
Megan is a sophomore studying Journalism and Mass Communication and Spanish. In the past few years, she has spent time in numerous countries, her favorites being Sweden and Greece. Megan loves learning different languages and about other cultures and plans to study abroad in Madrid or Buenos Aires her junior year. When she's not looking up flights or trolling travel blogs, Megan loves running, making healthy food and reading.
Isaac Buttke, Blogger
Isaac is a senior studying Marketing and International Business. He's visited a number of countries around the globe and is currently in the midst of a study abroad trip to Germany. Besides going across the globe, Isaac loves sports (especially baseball), writing and volunteering.