Have you ever had one of YOUR photos featured on the cover of a magazine? Here is your chance. 
If you have ever taken a cool, beautiful, intriguing, magical or amazing photo while abroad, submit it to the link below to be considered for the FRONT PAGE COVER of Souvenirs Magazine Spring 2017 print publication. If you win, your photo will be featured on the cover of the Spring 2017 print publication, our social media (Facebook + Instagram) and here on our website!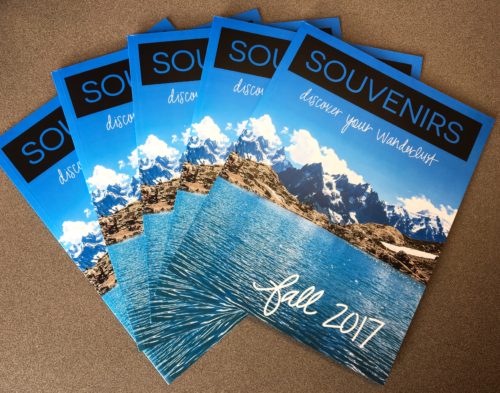 How this works: Submit your photos in February here. Once the deadline passes, we will pick the 10 best photos to be voted on for the front cover. These photos will be posted on our Facebook and Instagram pages, where users will vote for their favorite photo. The photo that receives the most "likes" will win and will be featured on our front cover! To increase your chances of winning, like the Souvenirs page and share the posts. If you do not win, don't fret: we will  include the top contending photos in the magazine as well, just not on the cover.
Rules: Any photo(s) submitted must be your own. All photos must be in JPG, PNG or TIFF format – TIFF format is preferred for highest quality. All photos must have an image quality of 300dpi with CMYK coloring.
Deadline to submit photos: February
Email us at souvenirs_union@wisc.edu with any questions or concerns.
Submit your photos at www.wudpublications.submittable.com
Good luck!
Photo taken by Ella Guo, Fall 2017 photo contest winner.