I had the amazing opportunity to travel to Australia for six days during the mid-semester break while studying abroad. During those six days in Australia, I spent my time in Sydney. Every day was filled with a new adventure. My experience in Sydney was one of natural and man-made beauty, and I enjoyed it so much I now consider Sydney one of the favorite places. Since I spent six days there, here are my six favorite things about the city!
1. Taronga Zoo
The best part of Taronga Zoo is that all the funds go to wildlife conservation and research. Most of the animals in the zoo are kept there to help repopulate endangered species or are rescued, so you don't have to feel bad about visiting! Taronga Zoo had so many beautiful animals you wouldn't regularly see in American zoos including koalas, Tasmanian devils and sun bears. My favorite part were the spectacular bird and seal shows, and of course the cheeky lemurs. The day ended with a relaxing and breathtaking gondola ride across the park.
2. Bondi Beach
When we got to Bondi Beach, the sky was filled with kites! It was quite an amazing sight to see the sky almost fully occupied with beautifully colored and designed kites floating. We found out later that we had happened to go to Bondi Beach during the "Festival of the Winds." What a pleasant surprise! After watching the kites for a while and sitting on the beach, we decided to start the Bondi Beach to Coogee Beach walk, a stroll known for its amazing views. Although we weren't able to complete it as we started too late and the night caught up to us, we were able to do about half of it and it was spectacular.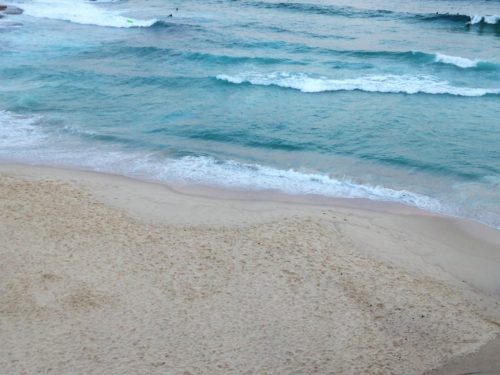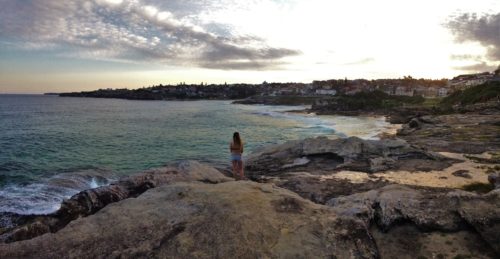 3. Walking across the Sydney Harbour Bridge
Walking across the world renowned Sydney Harbour Bridge produced one of the best views fathomable to me. The conditions were perfect, the sun was out and it was a clear day. The bridge took quite a while for us to walk because we kept stopping to take it all in.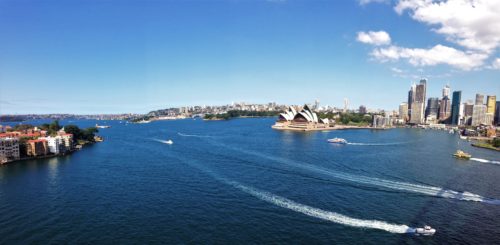 4. The downtown area
Downtown Sydney is bustling, lively, and so exciting! The streets were packed with professional people in business attire. What appeared to be old, historical buildings were actually filled with multiple storied malls. In the heart of Sydney and the business epicenter there are endless things to look at, multiple malls to shop in, and all types of cuisines to try.
5. The Botanical Gardens
The botanical gardens were lush and filled with flowers, trees, shrubs, and any and all other plants to fill your heart's desire. It was a really meditative experience walking through the gardens. Not only were the gardens filled with amazing flora, the natural atmosphere attracted native Australian animals. There were different types of birds flying, waddling, and perching in trees. There were even eels in the ponds!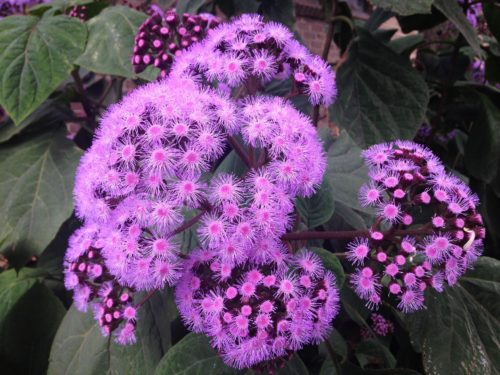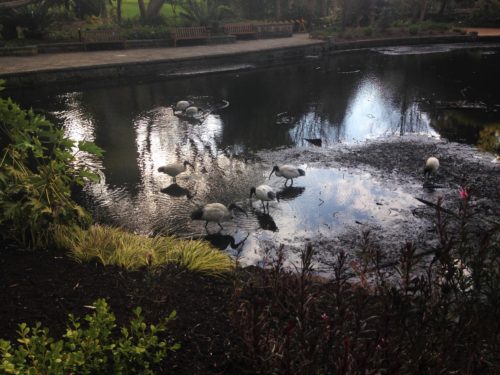 6. The Sydney Opera House (of course!)
Seeing the Sydney Opera House up-close and personal was extremely cool. I had only really seen it in movies (eh-hem, Finding Nemo) so getting up-close to the architectural masterpiece was an experience I will always remember. From the Sydney Harbour Bridge the Sydney Opera House looked big, but I had no idea just how big it was! It was phenomenal up close and it really allowed me to appreciate the details and the incredibly unique structure. Unfortunately I wasn't allowed access to the main areas inside, but by peeking in I could see the interior hasn't changed much since its opening in 1973. It has maintained its retro furnishings, something I didn't expect to see!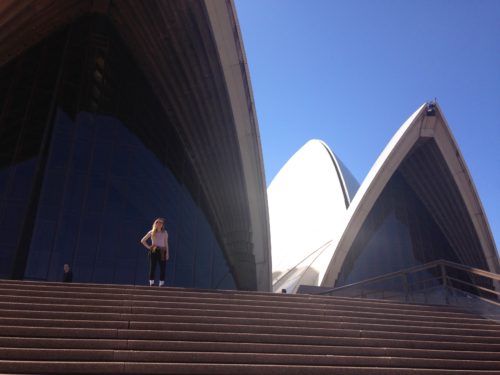 Vacationing in Sydney was truly an adventure of a lifetime, and I feel so thankful and appreciative of having had the opportunity to spend six wonderful days there.